Birmingham, Alabama, March 5, 2019 – Alabama Futures Fund ("AFF"), recently invested in Case Status, Inc. ("Case Status"), a company that assists law firms to build deeper relationships with clients through client satisfaction, automation, and streamlined communication. In connection with the investment by AFF, Case Status has relocated its headquarters from Atlanta, Georgia to Birmingham, Alabama.
Through its unique focus on client-side communication, Case Status seeks to improve the client experience and help legal practices leverage technology to improve and automate their client communication workload. Utilizing both client-facing and attorney-facing dashboards, which are accessible through iOS and Android mobile apps, clients and their attorneys maintain real-time visibility on the status of their case. Encrypted text messaging allows attorneys and clients to communicate quickly about their case and sequenced satisfaction surveys provide feedback to attorneys and their firms about the clients' experience throughout the case. The Case Status solution leads to a more efficient case management process, higher customer referral rates and stronger client-focused reputations for law firms.
There are 27 firms and more than 10,000 cases currently on the Case Status platform.

According to Mickey Millsap, partner at Redhawk Advisory, which serves as the investment manager for the Alabama Futures Fund, "We are excited to have the opportunity to partner with Case Status. Through their intuitive and sophisticated platform, Case Status solves one of the most important problems facing high case volume litigation attorneys – client communication and client satisfaction. We believe Case Status fills an important gap in an extremely active legal technology space and look forward to helping management grow this outstanding company."

Lauren Sturdivant, CEO and Founder of Case Status, felt it was important to find the right partner as an investor, "We believe the missions of Case Status and the Alabama Futures Fund are very much aligned. We are both dedicated to building companies that solve real business problems on an exponential scale. AFF brings a wealth of knowledge, feedback, and acumen to the Case Status team. From our earliest days, we have focused on building deep, trusted, and expansive relationships for the benefit of law firms and their clients. AFF demonstrated their commitment to the same ideals."

Additionally, Lauren noted this is a compelling time to be in Birmingham for founders, "In my opinion, in the next five years, the Birmingham tech ecosystem will expand rapidly, and it is a great time to join the community. The future is bright for Birmingham, and Case Status is excited to be a part of it."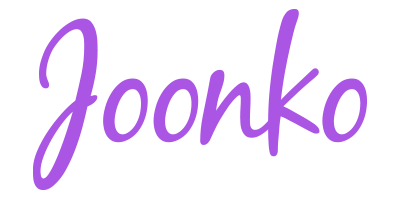 Birmingham, Alabama, December 18, 2018 – Alabama Futures Fund ("AFF"), recently placed an investment in Joonko, Inc. ("Joonko"), a company using advanced technologies to promote diversity and inclusion initiatives and create measurable change in companies of all sizes. In connection with the investment by AFF, Joonko has relocated its worldwide headquarters from San Francisco, CA to Birmingham, AL.

Joonko's leading product, Joonko Pool, creates a pool of pre-qualified, diverse candidates and improves the diversity in participating companies' talent acquisition pipelines. Joonko Pool is fully-automated, integrating with a participating company's applicant tracking system and uses artificial intelligence to drive more diverse candidates to hiring managers. There are more than 47 customers currently using the Joonko Pool product.
According to Matt Hottle, partner at Redhawk Advisory which serves as the investment manager for AFF, "We couldn't be more excited to bring Joonko and its founder, Ilit Raz, to Alabama. The Joonko technology and mission are truly impressive and this is a major win for the state. Recruiting an Israeli founder from San Francisco to Birmingham shows we are building a competitive, vibrant and compelling startup community. It also shows Alabama can compete with anyone for elite startups like Joonko."
"Expanding our operations in the U.S. is an exciting moment, and we couldn't find a better place than Birmingham. The connection between the history of the city and Joonko, combined with the amazing and supportive eco-system I've seen here, makes it the perfect place for us. Working alongside the Alabama Futures Fund has been incredible from day one. Their support of the business, willingness to make introductions, and belief in the team, product and mission is not something you find in every investor," said Ilit Raz, Founder and CEO of Joonko.
Birmingham,Alabama, December 19, 2018 – Alabama Futures Fund, LP ("AFF") is excited to announce that it has recently closed an investment in Birmingham, Alabama-based VirtualCare, LLC ("VC"). AFF's investment will fund the launch of VC's innovative Direct Primary Care platform, DoctorWELLington.
DoctorWELLington will provide access to virtual care, telemedicine and primary care physician office visits for a low monthly subscription fee, without co-pays, deductibles and other traditional insurance fees. A first-of-its-kind approach, DoctorWELLington uses an integrated technology platform to offer end-to-end continuity of care to patients through a network of primary care physicians.
TheDoctorWELLington service will be available to consumers directly or through participating employers as a supplemental healthcare benefit.
According to Mickey Millsap, partner at Redhawk Advisory who serves as the investment manager for AFF, "We believe that VirtualCare, through use of its DoctorWELLingtonproduct, is positioned to disrupt the traditional direct primary care market. We are very excited to see this company grow its forward-looking technology herein Alabama."
SamEskildsen, the founder and CEO of VirtualCare shares in that excitement,"DoctorWellington has a chance to revolutionize the way people get their Primary and Urgent Care. It is exciting to think that Alabama could be the birthplace of something so disruptive and on the leading edge of healthcare. Without the Alabama Futures Fund this would not have been possible. Their focus ongrowing the Alabama start-up ecosystem and incubating homegrown early-stage companies like VirtualCare is what makes it possible. It has been a joy to work with them. The process has been professional, quick, and exactly what early-stage startups need access to."